Recipe Handed Down Through Four Generations
The Powell family of master butchers originated from Astley, Shropshire and ran a stall within Shrewsbury Market Hall and a Shop situated Castle Foregate, Shrewsbury, from the early 1800's until the mid 1960's.
During World War 2, their shop in Castle Foregate was said to have held more ration books than any other butcher in the area.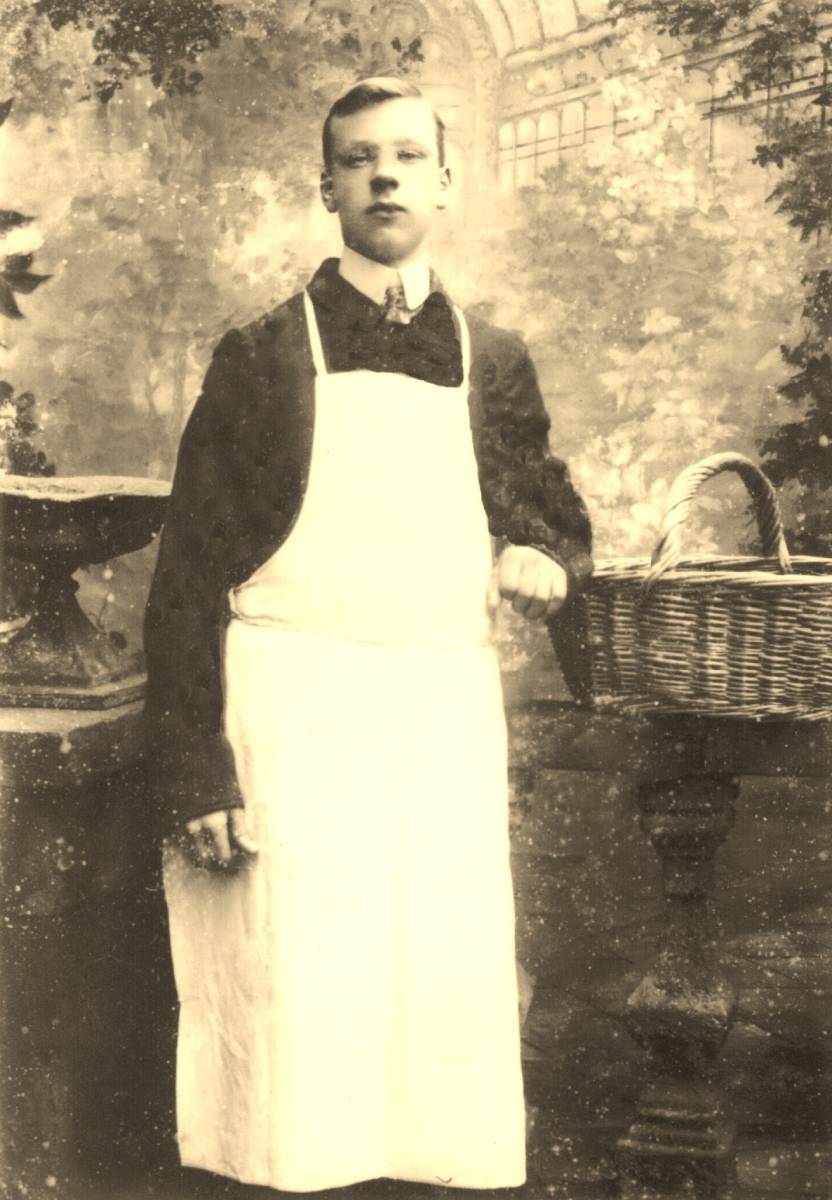 Our pork pie recipe has been handed down through four generations of Powells and pies are still made in the traditional way to this day. Hand raised using wooden dollies.
The family ethos was "Never put anything in a pie that you wouldn't want to see on your plate". We stand by that motto and only use locally sourced prime pork.
In 2016, My wife and I, Andrew & Marie Powell, resurrected our family pork pie recipe as a full time career.
We run the business as a small family concern. Still using wooden dollies, some of which date back to my father, Edmund Thomas Powells, in the late 1960's.
We only use quality local prime pork sourced from a family run butchers & abattoir near Wrexham. This allows us to have full traceability back to farm.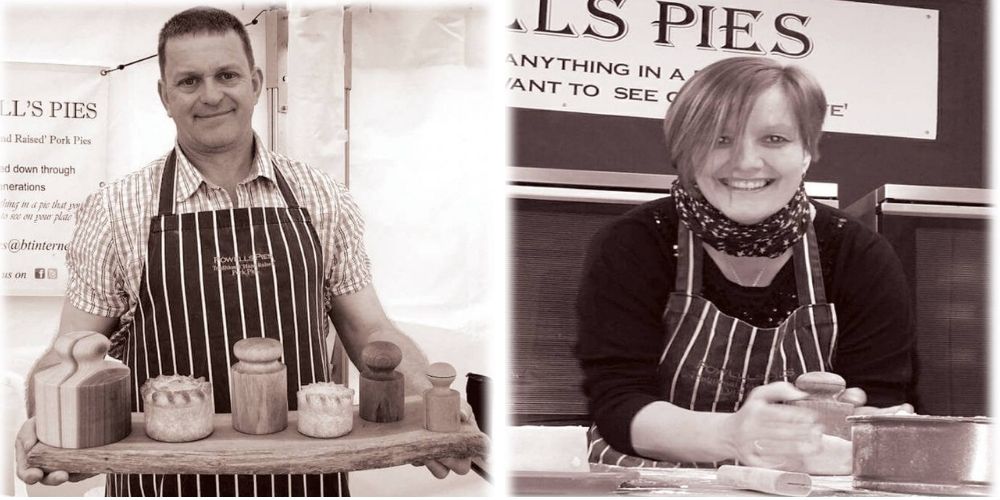 Nowadays, our traditional hand raise d pork pies are made at our shop in Whitchurch, Shropshire, where you can come and watch the entire process of 'hand raising' from start to finish. We also attend various regular markets and events across the region as well as supplying local outlets.